Sad news has reached us from the shores of Brighton today.
European Football Weekends – the 'world's best football blog' (IMHO) – is being shut down for good.
By all means, that wasn't only another great football blog featuring hilarious away day reports, superb interviews and pictures of dogs wearing club scarves. No, it also brought together like-minded people from all across Europe (and beyond), who otherwise probably would never have met. Where else will you find supporters of West Ham and Liverpool enjoying a drink together, fans from Legia Warsaw and Maccabi Haifa travelling to a divison four match in the Czech Republic, or the lads from Royal Antwerp and Forest Green developing something of a love affair? Friendship through football – that's what we have achieved.
And I had the honour to be part of that journey. I first met Danny and the lads on a hung-over train journey from Berlin to Pogon Szczecin. Later that year (2009), the first of three EFW Oktoberfests had been organised, taking in 4 matches over 3 days in 2 countries. You can watch the video here.
The Spakenburg Derby and many other joint trips followed, and will certainly continue to do so. This is not the end of EFW!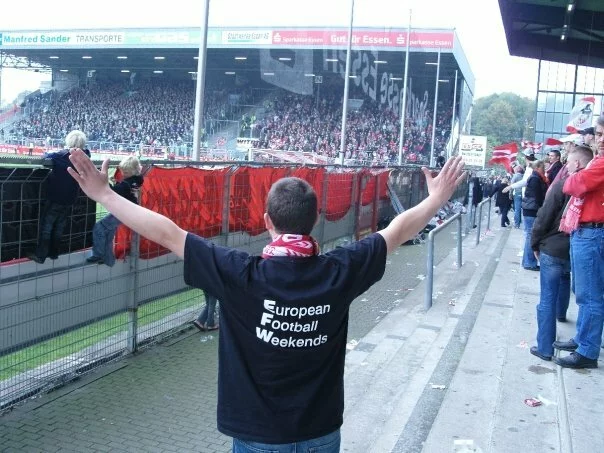 You can still follow Danny on twitter or join the EFW forum for exchanging info about your next trip.
PS: Shameless plug for my own piece on EFW about the AFC Asian Cup 2011 in Qatar.